Established 2003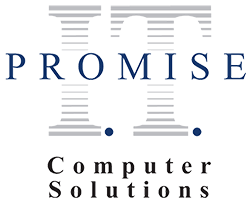 I.T. Promise was founded to provide professional enterprise level I.T. services for small and medium size business. During my twelve year professional career with the Federal Reserve of Chicago, we utilized many technology platforms to support our customers onsite and remotely around the U.S. Since 1990, technology has become available to support the small and medium size business market just like an enterprise size organization.
It was always a dream of mine to run my own business and that dream became a reality in 2003 when I started I.T. Promise. We use current technology to monitor, manage, and optimize computers and networks. We help our customers choose the correct technology for their business and maximize the use of their current technology. Our passion is to help build businesses using cutting edge technology. Your success is our success.
To my current customers thank you for your business. For potential customers, give us a call and we will see if we can help you. I'm confident you will not be disappointed.
Best Regards,
Zeke Benavides,
President
I.T. Promise Inc. 
Our Mission:
Every business, regardless of size, needs the right technology to survive and compete. It is our mission to provide companies with a single source to resolve I.T. issues and partner with you to use technology optimally. Our goal is to become your technical advisor and help you meet your business goals using cutting edge technology. Relax, we take care of your I.T. so you can focus on your business.
Affiliations:

2013 Small Business Leader of the Year – Mandarin Council of the JAX Chamber