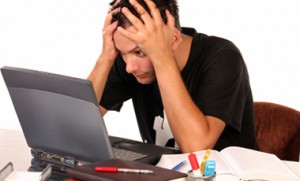 Do you have a business continuity & disaster recovery plan in place to protect your business? Business Continuity refers to those activities performed daily to maintain service, consistency, and recoverability. If a disaster does strike, disaster recovery is the process, policies and procedures related to recovery from the event and continuing business as usual.
 The following are a few items to think about in your planning process:
Do you back up your critical data and stored it off site.
Do you test your restore procedure?
Do you perform daily, weekly, or monthly maintenance to computer
systems to prevent disaster?
If your place of business is not available, do you have an alternate
location to continue your business?
Do you have a trusted I.T. advisor to help you plan, implement, and
recover from unforeseen events?